It was a class difference in the match between Florida and Dallas that ended in a 7-1 home victory. Roope Hintz, who has been hot lately, scored Dallas' consolation goal.
Florida delivered as usual on home ice and the game against Dallas was practically decided before it came halfway. At the start of the second period, Florida scored two goals in 30 seconds and went up to a 4-0 lead.
Florida eventually won with a crushing 7-1 and it was the team's second chain that was behind the big win.
Florida attack chains
Carter Verhaeghe–Aleksander Barkov–Sam Reinhart
Jonathan Huberdeau–Sam Bennett–Anthony Duclair
Frank Vatrano – Anton Lundell – Maxim Mamin
Ryan Lomberg – Eetu Luostarinen – Patric Hörnqvist
Jonathan Huberdeau was noted for 1 + 3, Sam Bennett for 3 + 1 and Anthony Duclair for 1 + 2. For Duclair, the plus / minus balance was written +6. Coach Andrew Brunette was for understandable reasons happy with the chain which in total accounted for 5 + 6 = 11 points.
– The chemistry between "Huby", "Benny" and "Duke" really works, says Brunette on the NHL's website.
For Bennett, the hat trick was the second of the season and the third of his career.
– It was fun anyway. The whole team was on the hook from the beginning. Everyone plays well, everyone has the energy, everyone had fun all evening and then we are at our best, says Bennett.
Florida first center Aleksander Barkov and third center Anton Lundell were noted for an assist each.
NHL's scoring
1. Connor McDavid 19+34=53
2. Leon Draisaitl 26+27=53
3. Aleksandr Ovetjkin 24 + 28 = 52
4. Jonathan Huberdeau 14+37=51
5. Nazem Kadri 13+35 = 48
9. Mikko Rantanen 17 + 24 = 41
Roope Hintz scored Dallas' only goal as he reduced to 1-6 early in the third period. Esa Lindell had a fantastic opportunity to put Hintz up another goal 47 minutes into the match, but he fired just over the crossbar.
The goal was Hintz's 15th of the season. Hintz started the season with eleven goalless games but has since been hot.
Miro Heiskanen in Dallas' defense was the ice king of the match with a record of 24.30.
Arizona scrambled to score
In the NHL, it's hard to find a bigger pre-favorite than when Colorado meets Arizona at home. Colorado started sharply and took the lead in the 13th minute with 2-0.
Mikko Rantanen scored Colorado's first goal when he poked in a goalkeeper return from close range.
The shooters of the Finns
1. Mikko Rantanen 17
2. Sebastian Aho 15
2. Aleksander Barkov 15
2. Roope Hintz 15
5. Jesse Puljujärvi 10
5. Teuvo Sharp 10
Arizona still did not give up and had early in the third period turned 0-2 to 3-2. Colorado equalized shortly afterwards and the match was 3-3 after both regular match time and extra time.
On penalties, only Colorado's Nazem Kadri succeeded and the home team won 4-3.
Kähkönen impresses
In Minnesota, goalkeeper Kaapo Kähkönen has been overshadowed by first-choice Cam Talbot. As Talbot is now injured, Kähkönen has taken the opportunity and lined up solid performances.
Last night, Minnesota won over Anaheim by 7-3 and Kähkönen saved 39 of 42 shots. Kähkönen has played eleven matches this season.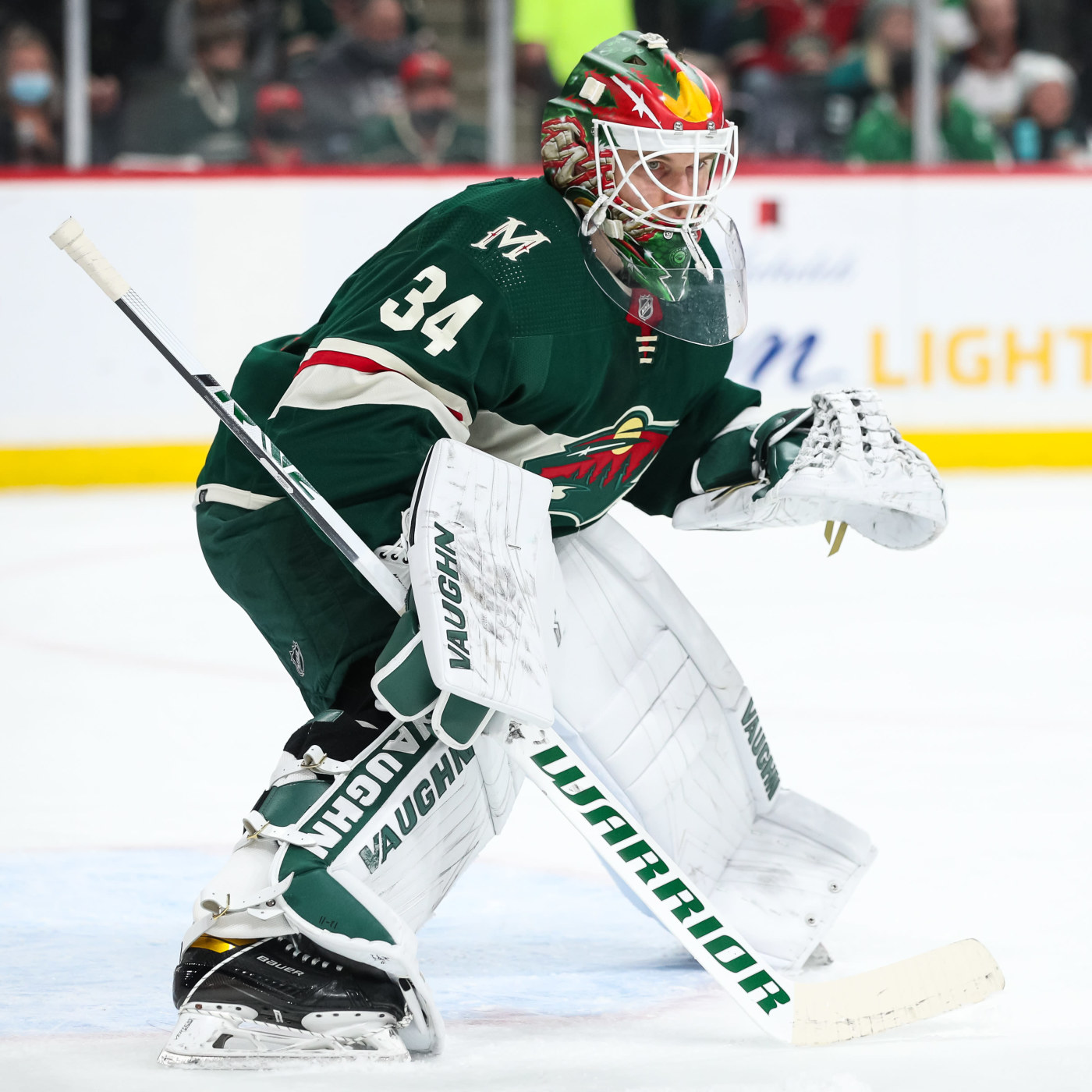 In the last seven weeks, Kähkönen has played seven matches with an impressive balance: 93.9 in save percentage and 2.09 goals conceded per match.
In Minnesota, star striker Kirill Kaprizov was back after injury and was noted for 0 + 2 in scoring. Anaheim, in turn, had to do without their scorer Troy Terry who was placed in the corona protocol.
Results:
Florida–Dallas 7–1
FLA: Aleksander Barkov 0 + 1, +1, 17.14
FLA: Olli Juolevi 0 + 0, +3, 16.28
FLA: Anton Lundell 0 + 1, +/- 0, 13.54
FLA: Eetu Luostarinen 0 + 0, +/- 0, 17.31
DAL: Jani Hakanpää 0 + 0, -1, 15.14
DAL: Miro Heiskanen 0 + 0, -1, 24.30
DAL: Roope Hintz 1+0, -2, 13.24
DAL: Joel Kiviranta 0 + 0, -2, 12.33
FROM: Esa Lindell 0 + 1, -4, 23.07
Minnesota–Anaheim 7–3
MIN: Kaapo Kähkönen 39/42 räddningar
Colorado – Arizona 4-3 (after penalties)
COL: Mikko Rantanen 1 + 0, +2, 23.12