Lauri Markkanen makes a long-awaited comeback when the national team begins a summer with World Cup qualifiers and the European Championships. It happens with a new coach at the helm – now Lassi Tuovi takes over after Henrik Dettmann's long league captaincy.
Finnish basketball is facing exciting times.
First, the first stage of the World Cup qualifier must be completed. Group leader Finland will play against Sweden and Croatia next week.
After that, any further qualifiers await in August. And in September, it's time for the European Championships.
This summer, the basketball masters will get the best reinforcement imaginable. At a press conference on Tuesday, it was announced that only the last details remain before Lauri Markkanen is ready for a return to the national team.
– It feels great. It is always such an honor to be able to do this, something you have longed for, the superstar says to Yle.
Always benched when the national team plays – even in the cold pool
It has been four years since Markkanen last played in blue and white.
– Despite the fact that young people come in all the time, there are many old acquaintances here who are with us year after year. You always look forward to talking and playing with them.
The longing for the national team has remained in him despite the long break.
– I probably watch all national team matches. As an example, I remember from Cleveland that at local time in the morning I was preparing for a match in the cold pool, at the same time as I saw Finland play.
– It always hurts when you miss international matches, but it's fun when it goes well.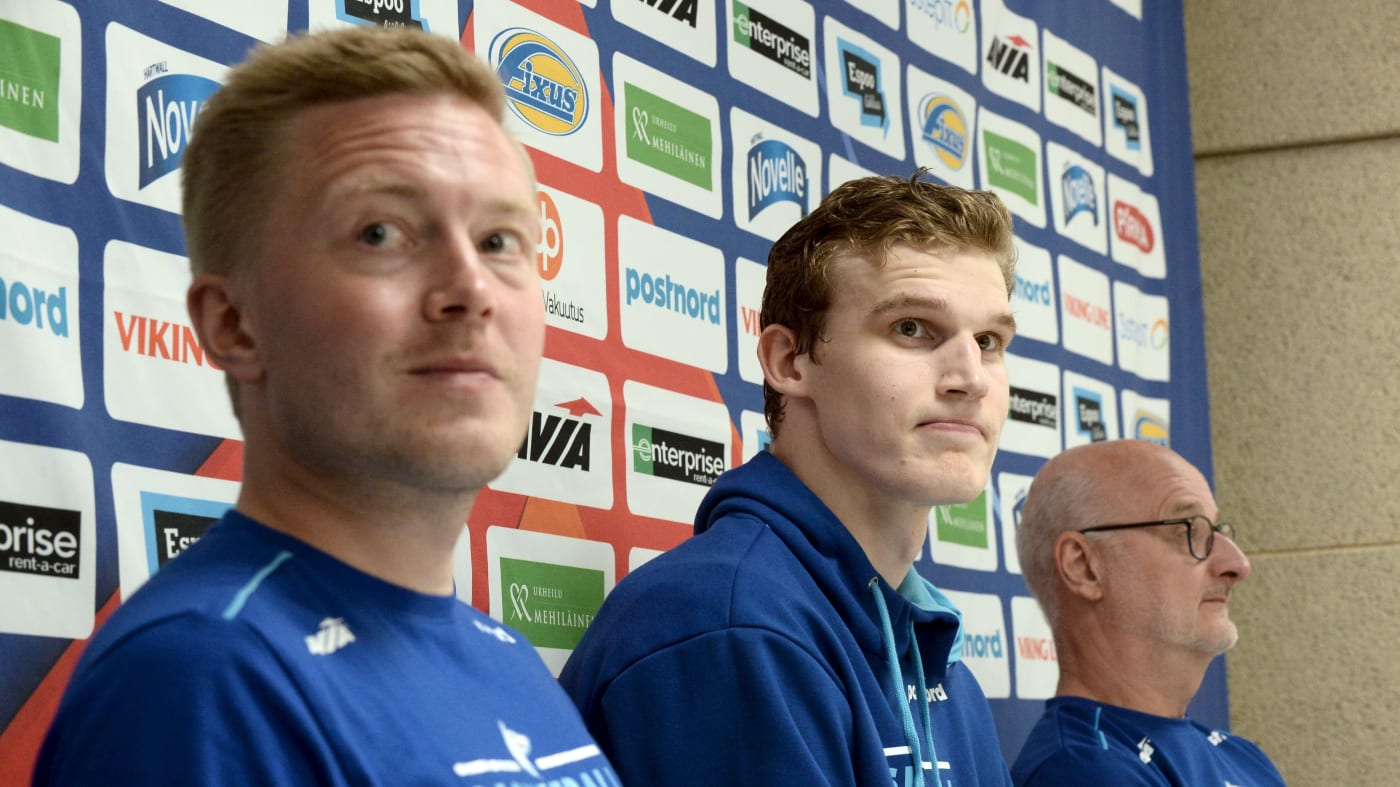 Tuesday's press conference was not just about Markkanen. At the same time, it was made clear that Lassi Tuovi will now take over as national team captain after Henrik Dettmann's 18 years at the helm.
That Dettmann is leaving has been clear for a long time, but the timing has been a bit unclear. The fact that Tuovis' French club team Strasbourg was eliminated in the quarter-finals is the reason why the change took place now.
– The season in France ended early for me and I had time to prepare. We felt that this is the best thing for the team and that is the only thing that matters, Tuovi explains to Yle.
The new coach is not a blueberry in national team circles. He has been an assistant coach at Dettmann's side for twelve years.
– The picture I got from him over the years is that he is eager, diligent, curious and good at communicating, says Dettmann.
"It takes the sky to collapse for Lauri not to play"
64-year-old Dettmann managed to pilot "Susijengi" for a total of 25 years, first from 1992-1997 and then from 2004 until now. Now he is ready to let Tuovi lead the national team to the next level.
– When I took over, I thought that the coach's most important goal is for the team to be better when you leave than when you started. And of course I can be quite proud, now we have great times ahead of us, Dettmann thinks.
The fact that not all formalities are completed around Markkanen was nothing to stress the veteran pilot.
– Lauri will probably play. It almost takes the sky to collapse for it not to happen. There have been no actual negotiations, but a process with insurance companies.
Successor Tuovi:
– Lauri brings things we can use on the pitch, but above all he joins as a very determined player. He could wait for everything to be ready at the summer house or on holiday, but he does it with the guys at the gym.
– That says it all about him as an athlete.
On Thursday next week, Finland will host Sweden in Espoo, and then they will visit Croatia on Sunday.
– You notice in the players that we go against special times. It always pays to dream, but at the same time you have to live in the present. Especially in the qualifiers, all results are important, so before the European Championships we will start by beating Sweden, Tuovi confirms.
Finland's squad for the World Cup qualifiers next week
Open