Time to kick-start the second round of the group stage – and now many teams need a win. Friday starts with Wales and Iran, two of the gangs that can't be satisfied with anything other than a full pot.
At 12.00: Wales-Iran, TV2 and Yle Arenan
Group B
Ahmad bin Ali Stadium, Al-Rayyan
Commentator: Mats Ahlnäs
The state of Wales: Hunt for strike position
The longest World Cup wait between two goals for one nation was clocked at 64 years and 157 days. After that eternity, Gareth Bale (who else?) made the Welsh believe in a promotion from the group.
Bale's 1-1 penalty against the USA means that the situation is quite favorable for Wales. The Dragons are early favorites against Iran and if the Welsh national team manage to claim their second ever World Cup victory, they will have secured themselves a fighting position for the final round.
– I think they saw England as a bonus match. Iran will want a reaction after a disappointment, says the national team captain Rob Page.
On the plus side for Page is an improved injury situation. Joe Allen has chewed grass in many tough games as Wales grew into a championship team, but Page chose not to take a chance in the opener after an injury-riddled autumn for Allen. Now he is fully training again.
No one expects any major adjustments, but a change feels quite a given. Bournemouth's lanky striker Kieffer Moore was substituted at half-time against the USA – and after a lackluster first half, Wales became a whole new team with Moore at the helm.
The situation in Iran: Will the heroes' World Cup end today?
According to many, the Iranian national team are already heroes for their courageous protests against the regime. The massive demonstrations in the homeland and the violence against the people by the Iranian security forces caused the players to refuse to sing the national anthem before the premiere.
This prompted Iranian state television to cut in an overview of the arena instead – and when anti-regime chants were sung during the match, the arena sound was muffled. You can find easier conditions to play World Cup football in.
– Everyone understands that these are not the best possible conditions for the players. They are affected. I am extremely proud of how they stood up, fought and scored two goals against England, says coach Carlos Queiroz.
Everyone understands that these are not the best possible conditions for the players. They are affected
Amidst all this, Iran's World Cup could also come to an abrupt, familiar end. Iran has played in five World Cup finals – and went home after the group stage each time. If they lose to Wales, relegation is effectively a fact. An England win against the USA later in the evening would seal it.
– Our World Cup starts now, Queiroz stated the day before match two in Qatar.
The Portuguese can at least change the starting goalkeeper. Alireza Beiranvand suffered a concussion and broke his nose bone after a scary collision with a teammate.
Watch: Bale's minutes
Gareth Bale has an incredibly fascinating playing career. He has a rarely seen talent, he has rare credentials (including five Champions League titles) – but surely one wonders if the 33-year-old has reached his full potential?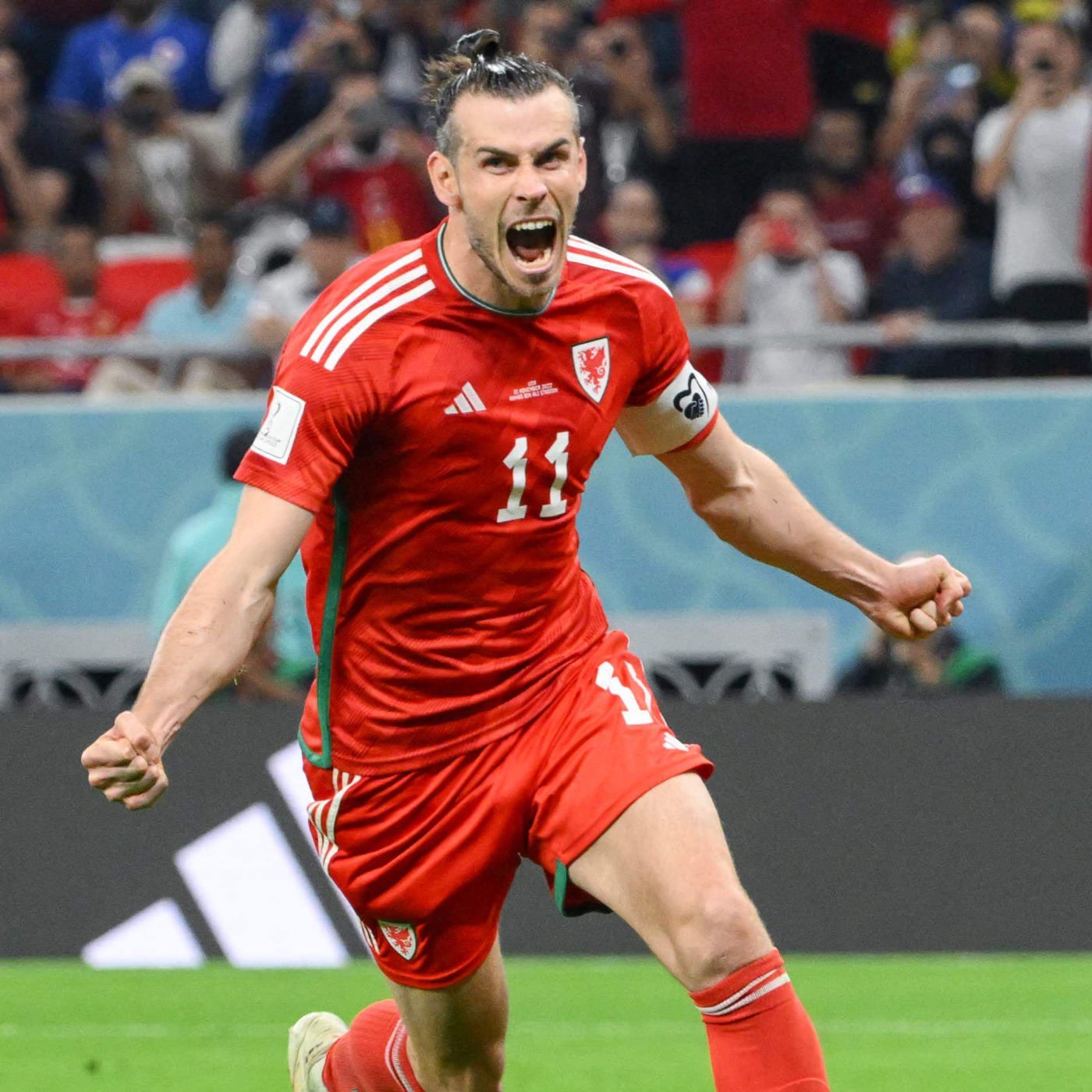 The national team has felt like Bale's top priority, and it can be proven by the numbers.
It has been almost two years since Bale last played ninety minutes for the club (for Tottenham in the FA Cup). Since then, he has played eight games from start to finish in the national team.
Equally striking figures: Since the start of World Cup qualifying in March 2021, Bale has played over 1,200 minutes for Wales – just over 1,000 minutes of club football.
Bale has confirmed that he is ready for three ninety minutes in just over a week. It's really needed, he's the razor sharp threat in Wales.
Commentator's tip:
Two teams with defense as a high priority, but also two teams that need to win. Wales have better material – and Bale can still take it. 3–1 to Wales.
At 15.00: Qatar–Senegal, TV2 and Yle Arena
Group A
Al Thumama Stadium, Doha
Commentator: Mattias Simonsen, expert commentator: Jani Lyyski
Qatar's situation: Pressed
Now let's be honest. Qatar's performance in the opener against Ecuador was embarrassingly poor. So bad that a five-figure number of home fans left the arena already at half-time to avoid the booze rush.
The match against Ecuador was the one Qatar on paper was going to win, if they were to win a single one. Now they are suddenly facing clearly better opposition and are under even more pressure to get a result.
We should still remember that Qatar won the Asian title last time. This is effectively the exact same team that did it. Many have pointed to the terrible press in the premiere as an explanation for the total bottom nip.
– We were perhaps a little overwhelmed in the premiere. Now we have hopefully let go of the feeling and can play as well as I know we can, says Qatar's Spanish coach Felix Sanchez before the fateful match.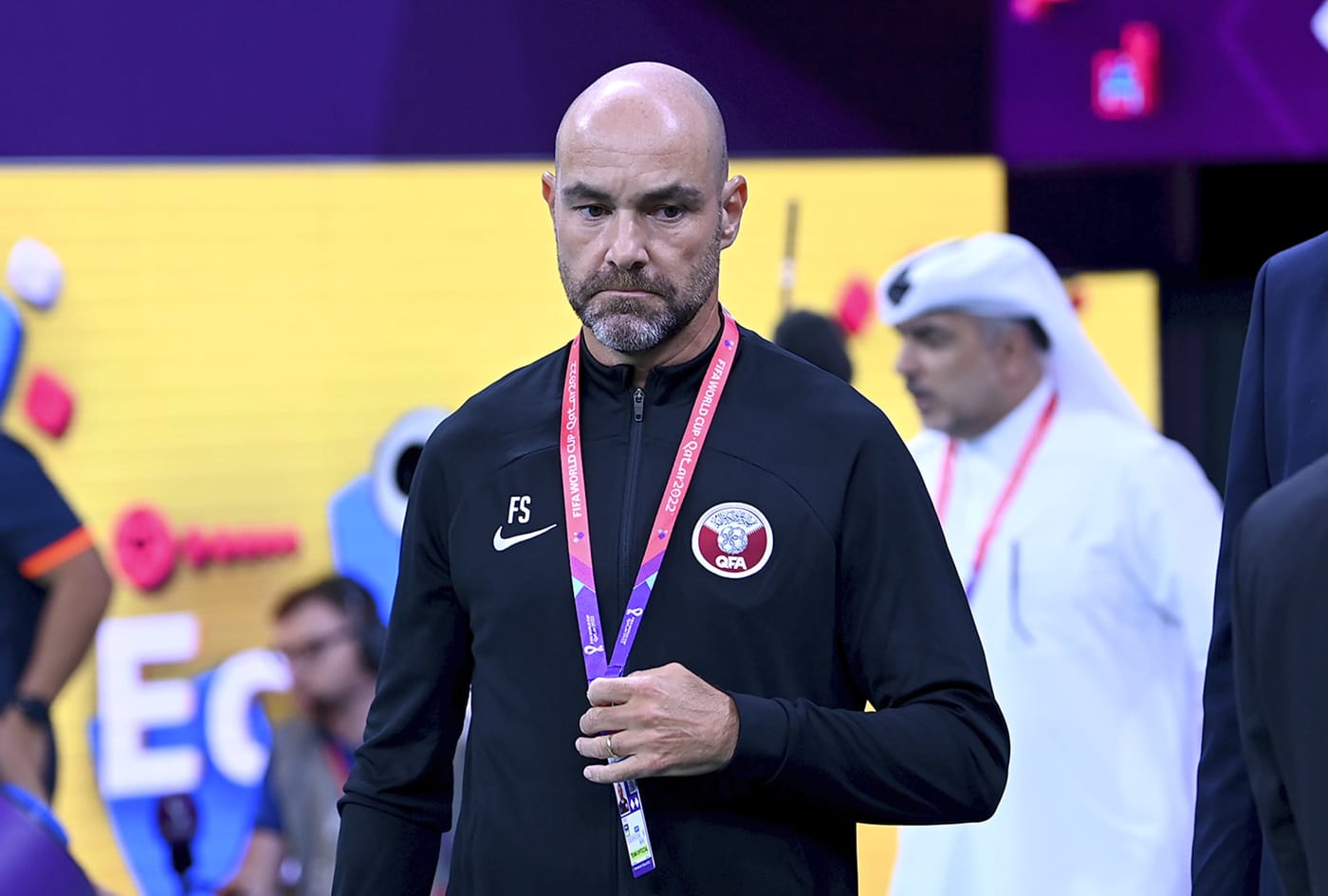 But now, as I said, the pressure is even greater. To avoid going out in the group stage, Qatar must take points against Senegal.
Senegal's situation: Almost as pressured
This is no less important match for Senegal, who are expected to take three points against the host nation. The effort against the Netherlands wasn't bad at all either. Or at least not as bad as many had expected without Sadio Mané.
The Bayern star will not play in the World Cup and it felt like Senegal were getting used to that thought as they frustrated the world eight in their opener. Against Qatar, they are still expected to hold the ball in a completely different way and now someone has to come forward offensively.
The question is whether they will face a defense as lost as Ecuador had the luxury of playing away on Sunday. Or if they are forced to face the frantically pressing Qatar who went all the way in the Asian Championship competitions.
With Ecuador winning over Qatar, almost only one victory will do today.
Keep an eye on: Who scores the goals?
Before the tournament, it was said that it is the striker duo Almoez Ali and Akram Afif who will lead Qatar to greatness. For Senegal, it was Sadio Mané who would save them.
As is known, he is not included, instead it was primarily Watford winger Ismaila Sarr who challenged the Dutch defence. He came close, but didn't pay off.
Now the resistance is of a completely different (worse) level. Perfect location to crack the zero?
– I'm not worried about the goalscoring. When you play football, you have to be cool and take advantage of your positions. I hope we can do it, says Senegal coach Aliou Cissé.
Commentator's tip: Senegal defies the odds
Well, according to statistics company Gracenote, Qatar are actually early favorites. Looking at statistics from the teams' previous matches, that may be true, but the eye test in the first round says the same thing as the international betting agencies: Senegal will fix this.
It may take a while, but eventually the taps are opened and the match ends 2-0 to the Senegalese.
At 18.00: Netherlands-Ecuador, MTV3
At 21.00: England-USA, TV2 and Yle Arena