Two or three midfielders? After this World Cup qualifier, the discussion is expected to continue – and Yle Sport's expert Jani Lyyski holds two in the middle lock. "I think people run too much back and forth when experimenting with the formations," says Lyyski.
The national football team's matches during the past World Cup qualifiers spread in completely different directions. On Saturday, Finland came from Ukraine, yesterday Finland ruled and faced Kazakhstan.
Opponents have completely different levels in them, but Yle Sport's expert Jani Lyyski highlights what Finland really needs no matter who is on the other side.
– Finland must succeed in giving the team's best players the ball as much as possible. In my eyes, it's Hradecky, Kamara, Lod, Pukki and Pohjanpalo. These outfielders have to control Finland's offensive – and it felt like Kamara was barely on the pitch against Ukraine.
– I also nag about stability in the defensive game. Finland needs it in every match.
"Was incredibly disappointed"
Lyyski gives Finland the thumbs up for a well-conducted away match in Kazakhstan. The operation at home in Helsinki against Ukraine, however, was not approved.
– I was incredibly disappointed. The worst thing was that Finland ended up in many situations where Ukraine had to turn right with a ball three against three or four against four. You must not put yourself in that. In terms of game advantage, Ukraine will win more. There, Ukraine tactically won 10-0.
The fact that Ukraine and Bosnia-Herzegovina – Finland's competitors in the battle for second place – shared the points late last night does not make it any better.
– It looked very messy in Finland last Saturday. The players ran holes about noise and it must not look like that. Opposition was weak against Kazakhstan, but now the players seemed to be in control of their roles again. It was stable for over ninety minutes.
Doubtful to three midfielders
The formation – and above all the back line – has become a central national team issue. Two or three midfielders? Lyyski knows where he stands.
– I understand the idea that Finland is a challenger in many matches, mainly against teams that fill up offensively. But most of the players are brought up with a four-back line. I think people run too much back and forth when experimenting with the formations.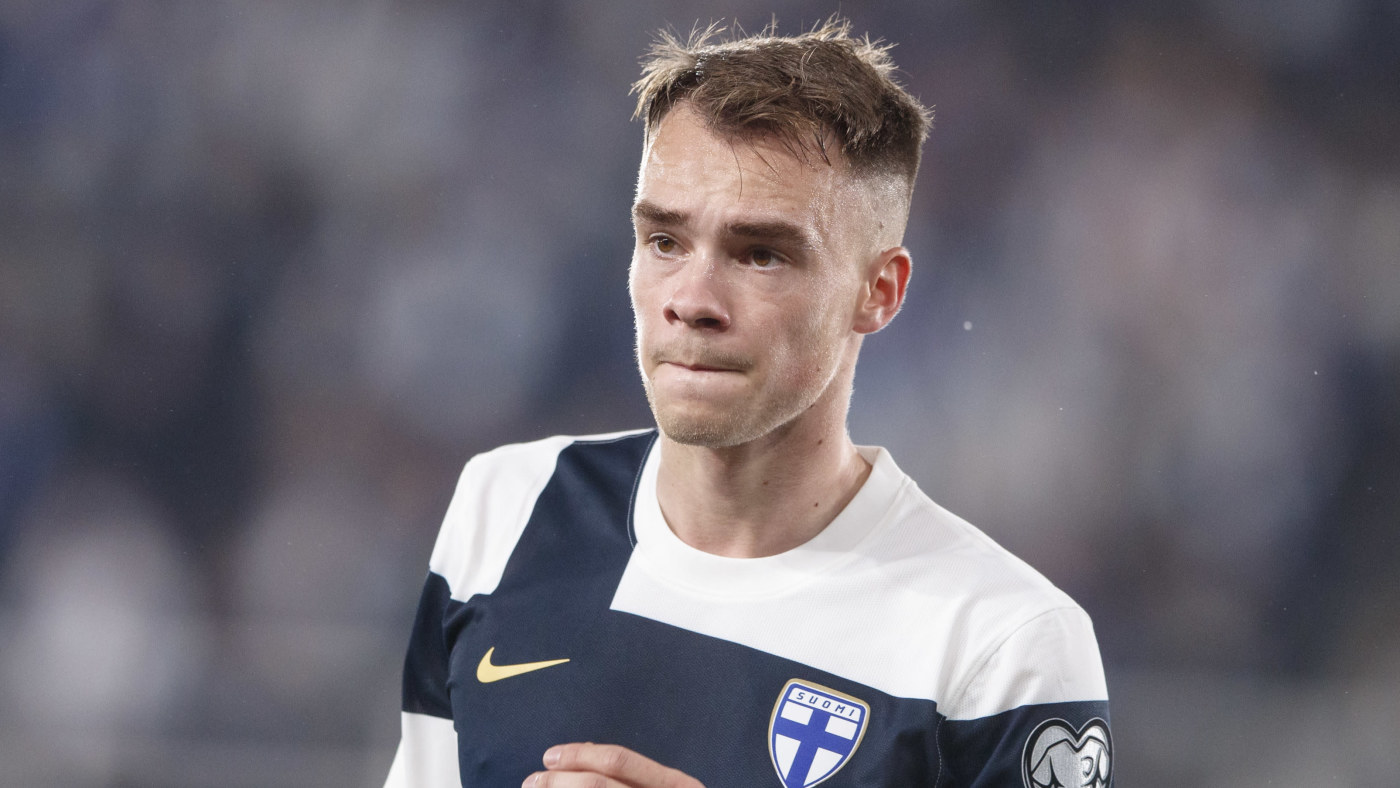 Against Kazakhstan, the choice fell on the four-back line. The four in the defense had never formed a back line before, but it went well.
– Well done – you have to lift the hat for Markku Kanerva because he dares to make changes.
Kanerva denied that he is doing any generational change after the match.
– It is a tough situation with, for example, a player like Joona Toivio. He has been brilliant for the national team, but his recent performances are far from good. Somewhere you get to a point where you have to pick out players who do not deliver here and now, says Lyyski.
"One of Finland's best players"
At one point it was still just as usual. Teemu Pukki decided and became the national team's best goal scorer of all time.
After 33 goals in 98 international matches, Lyyski states that Pukki's development has been enormous both in national teams and club teams.
– Above all, he scores goals. The 1-0 goal against Kazakhstan was a good example. The ball bounced right, he turns around and then knows where the goal is. Good goal, good player, fantastic goal scorer.
– He stands out as one of Finland's best players of all time. He may have some in front of him in Litmanen and Hyypiä, but he is really good.
The question is whether Pukki can push Finland all the way to the World Cup playoffs. After 1-1 between Ukraine and Bosnia-Herzegovina, the three teams are within two points.
– With points at home against Ukraine, the chances would have been much greater. Bosnia away is almost a must-win. But hope is still alive, says Lyyski.