Skiing time, shooting speed, real-time positions: biathlon has offered hundreds of data for every race for years. Enough to help coaches and athletes, and to improve fan analysis year after year.
Television on, phone in hand and eyes moving from one screen to another: Christophe has what we can commonly call an almost "normal" behavior. With one detail: on his phone, the data scrolls without stopping. The minutes that pass, the targets that switch (or not), the gaps between each runner: the web developer indeed carefully observes the "data center", an interface bringing together in real time all the data related to biathlon races, this sport combining cross-country skiing and rifle shooting.
With one objective: to find unusual or unpublished data that will feed his dedicated Twitter account @biathstats where the 48-year-old from Toulouse has fun every day revealing statistics related to this winter sport.
On this site open to all, you can indeed find a lot of information, whether during the race with real-time indicators (gaps with the leader, number of shooting errors, position of the athlete on the track, etc. .) but also after the races (percentage of success on the two shooting positions, classification by discipline, best performances by athlete, etc.).
"I brought together two things: my passion job as a web developer – who works a lot on statistics – and my personal passion which is biathlon. My goal is above all to look in the past for answers to the questions I ask myself during the races", explains this biathlon fan for 6 years.
Data Hall
And to do this, Christophe uses his collection of cumulative data race after race and which he recovers from "realbiathlon", Mecca of data related to this sport. The site lists thousands of data from the IBU, international biathlon federationfrom the 50s to the races of the current season, which make it possible to offer tables, graphs and classifications accessible to all.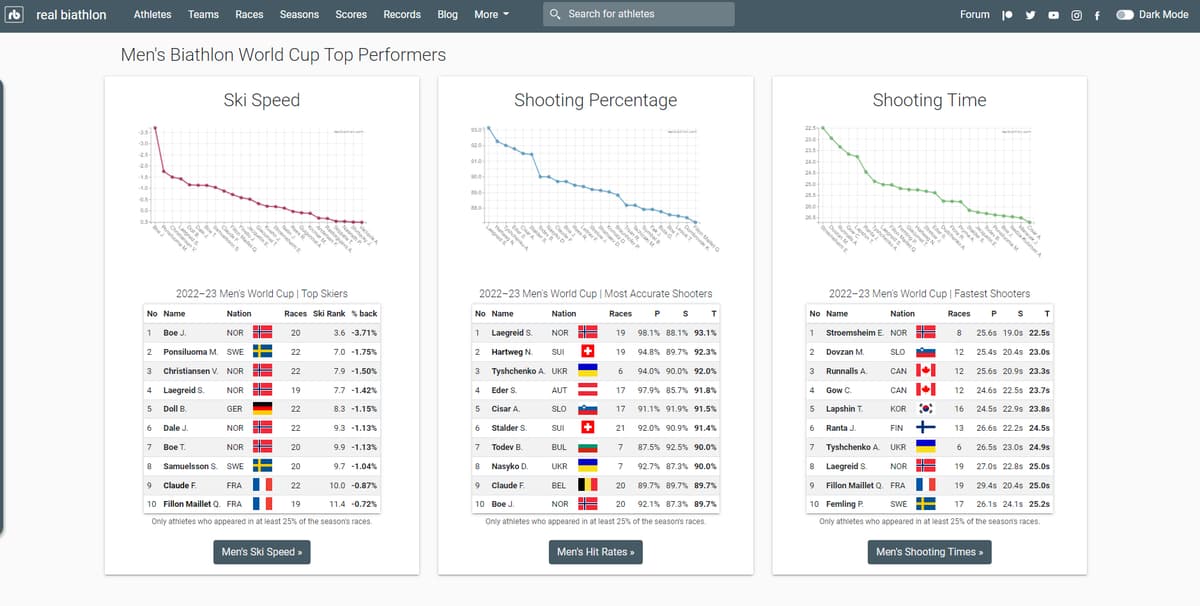 A site that even offers several monthly subscriptions from 1 to 7 euros per month to efficiently retrieve the data (in programming language) and perfect the statistics and analyzes of the fans, but especially the coaches and athletes of all the teams on the circuit, like the France team.
Vincent Vittoz, coach of the French men's biathlon team, for example uses IBU data in real time during the races to note the differences between each athlete and then those of "realbiathlon" for debriefs. A way for him to see the developments lap after lap, to gauge the management of races but above all to help the biathletes to go towards a good performance.
"It can be a motivating factor for us on the edge of the track. You have to be able to feel the right data that can get the athlete going in the right direction", explains Vincent Vittoz to Tech&Co.
However, using this data remains a major challenge, with permanent contextualization according to the conditions of each race: equipment concerns, weather conditions or the physical conditions of the athletes. "It's a tool but you have to know how to use it. We have to be able to isolate what is important. Above all, you have to know how to manage the human being", underlines the coach of the Blues, questioned before the match. penultimate stage of the season in Östersund (Sweden).
"The data helps to show progress and better understand certain points, but high performance is often achieved more with simplicity and human management", specifies Vincent Vittoz.
4000 data per race
Retrieving the data is all well and good, but you still have to calculate it. And that's where one of the IBU's service providers comes in, Siwidata, a specialist in chrome plating in several sports, such as canoeing. or downhill skiing. The German company based in Italy has been offering its services to biathlon for more than two decades.
"When it comes to data and how to use it, biathlon is undoubtedly one of the most complex. Without precise timing tools, this sport, and the event it generates, would not be at the level it is today. today. The public gets knowledge that they don't normally have at home with another sport," Siwidata admits to Tech&Co.
And to provide this data, the company relies on a technology that is now part of the paraphernalia of the biathlete: the transponder. This tool, which attaches to the ankle, works by sending signals over a wireless network and thus makes it possible in real time to retrieve all the information on each athlete.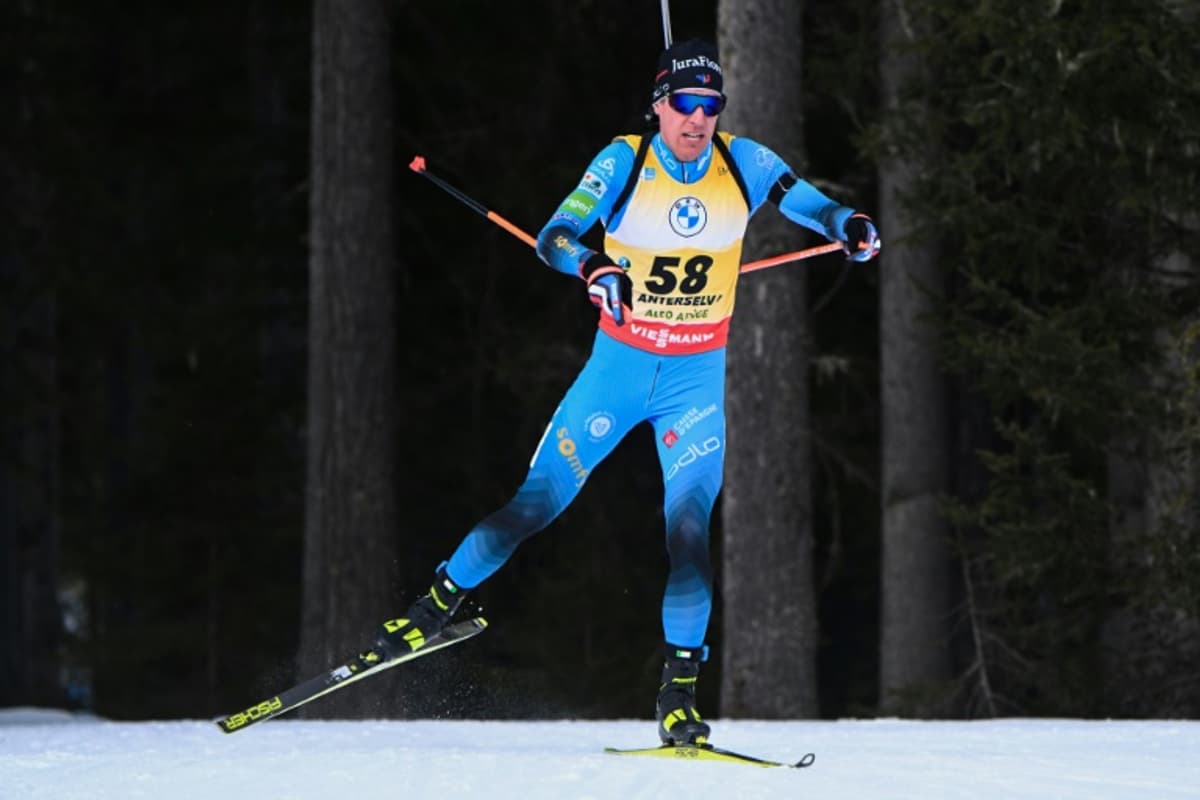 On a sprint for example, where more than 100 biathletes set off, 39 parameters are counted, ie nearly 4000 data over the entire race. For mixed relay event with about 20 nations at the start, 100 different parameters are studied. Suffice to say that with 68 races per season (each with its specificities, its number of shots and its ski distance), the total data recorded per season is enough to make you dizzy.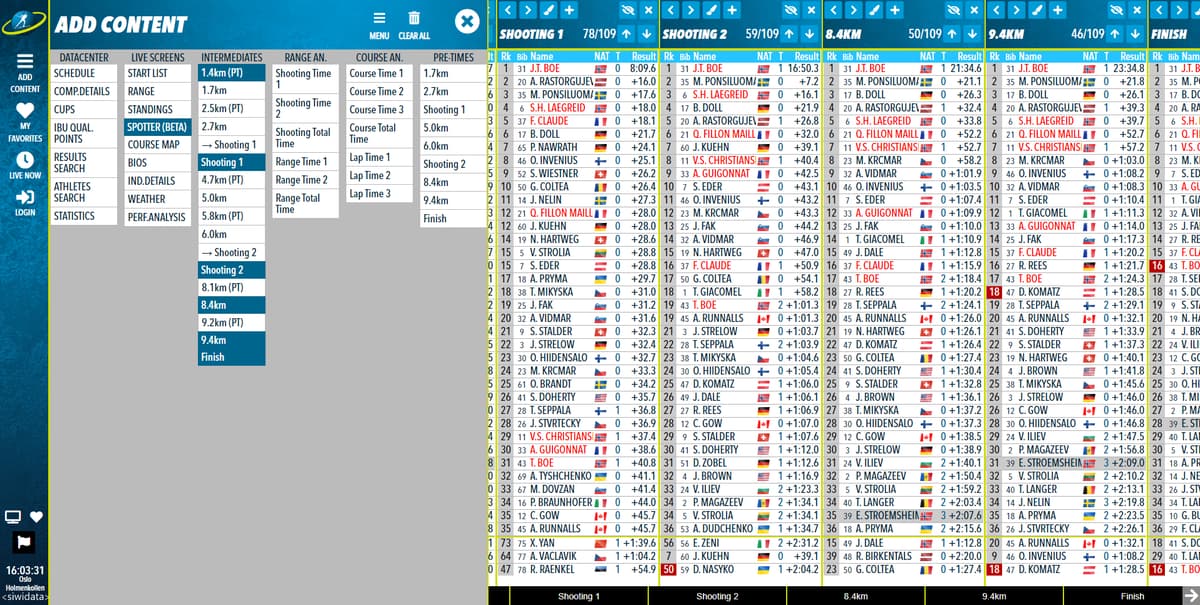 More precision in the future?
Not enough to panic Siwidata, however, which intends to improve its system even further, after having for example added this season more intermediaries on ski tours on the data center, in open-source since the 2016-2017 season.
"We are constantly working on updates to explain biathlon in the best possible way. But since we are working on an outdoor sport with shooting, all new ideas must be checked to withstand the weather and not interfere with the performance of athletes," says Siwidata.
One of the innovations envisaged could be to know the exact impact of the bullets on the targets. At present, shooting coaches are still obliged to analyze these shots using special binoculars, by reporting the impact via magnets on tablets. But fully electronic targets are currently in development and in the approval phase and should ultimately allow precise detection of the shot. Systems with thermal cameras to detect shots on traditional mechanical targets have also been tested.
"Other types of data like tracking the athlete live on the track, ski speed, heart rate or live aiming (where the rifle is pointing at the target before firing) have also been developed. test bench", informs us Siwidata.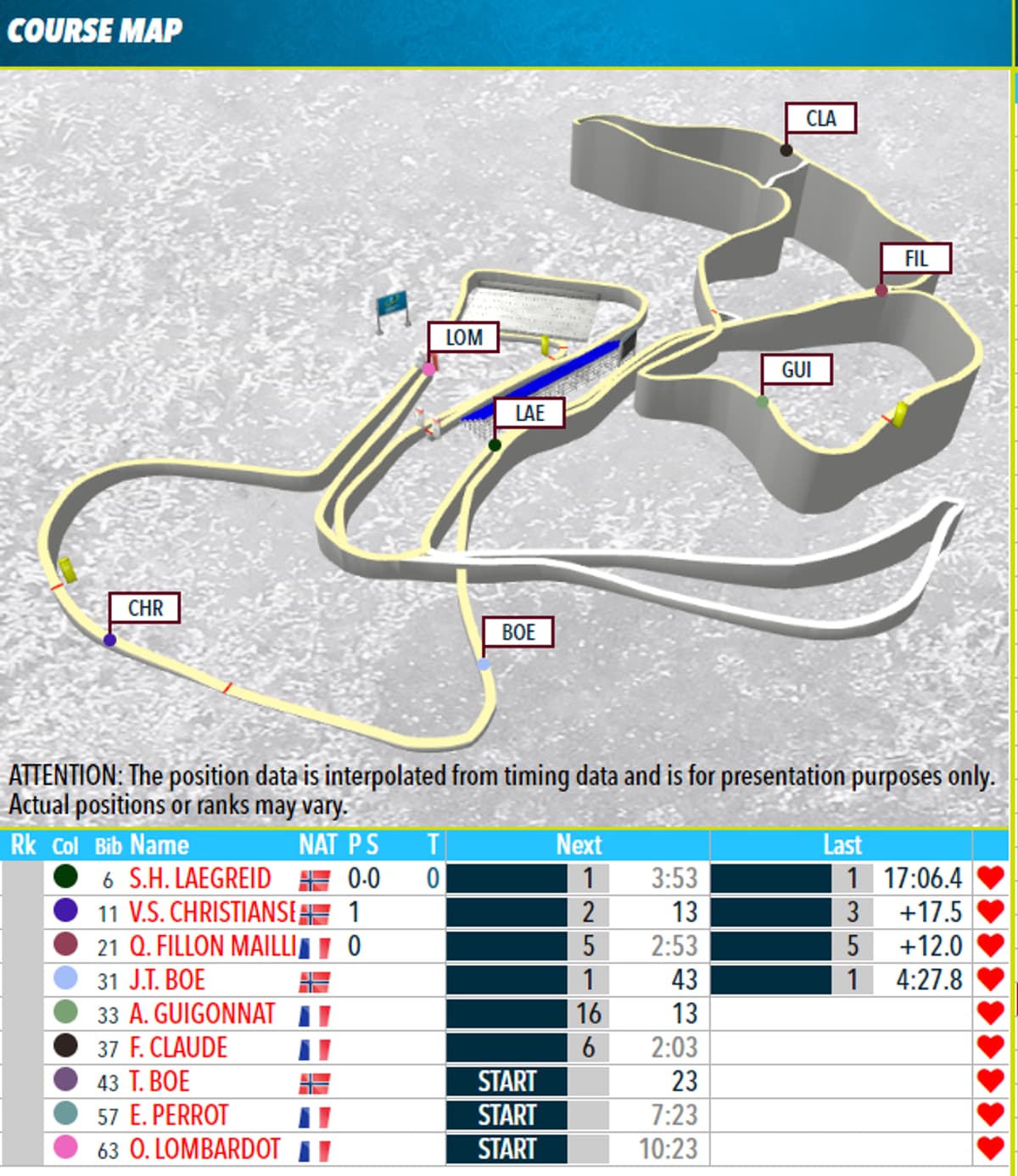 Future data that should still make you dizzy but also satisfy biathlon enthusiasts, always more fond of additional data. "It's a huge volume of data but that's what's also interesting when you're looking for unusual things. When people enter the world of biathlon, there's so much information and history. So there's a real curiosity to have new elements, to know this sport a little better. It's a huge area to explore," says Christophe, who now avoids watching a race as much as possible without its constantly scrolling series of numbers.